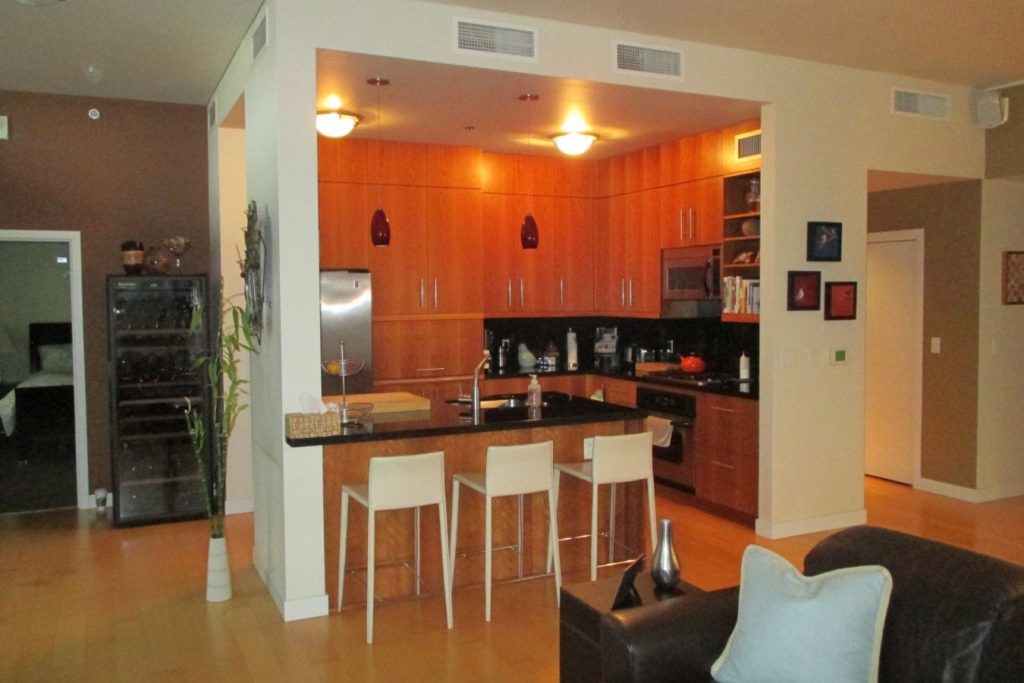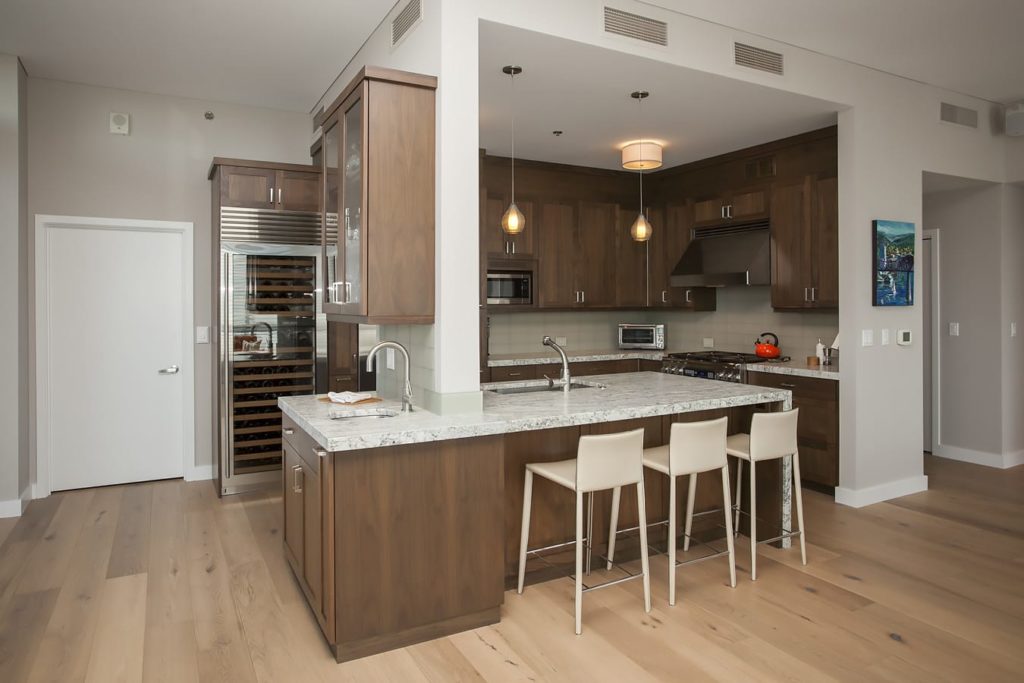 Expanding the kitchen gave us room to add a built-in wine fridge and wet bar.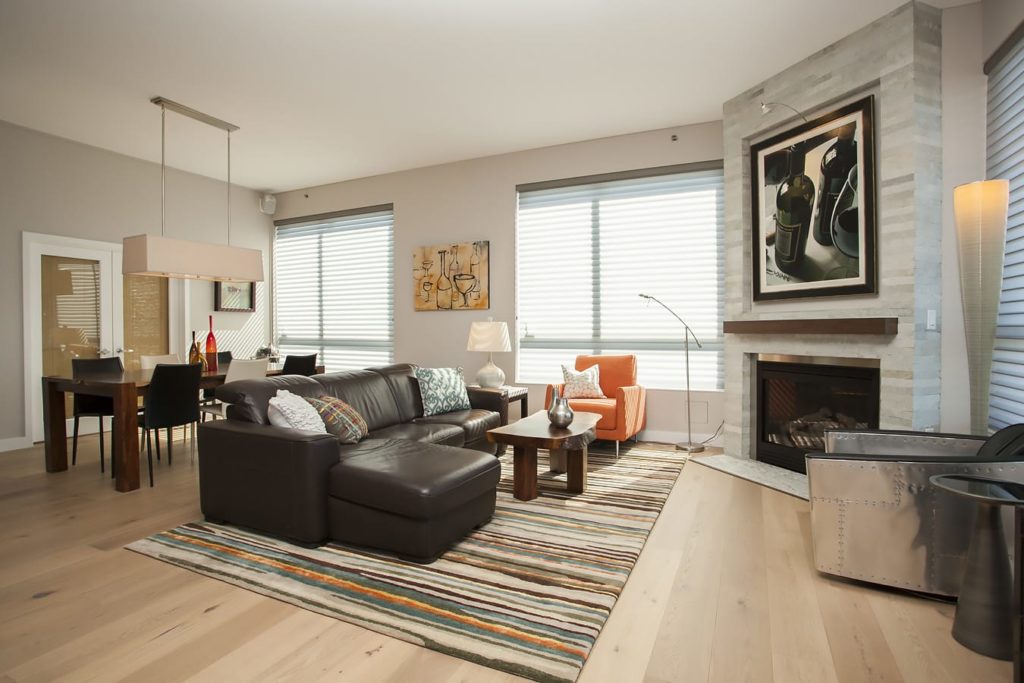 Cladding the fireplace with stone tile and an added art spot, and installing new flooring throughout softened the colors throughout the living area. A new dining pendant adds to the current vibe.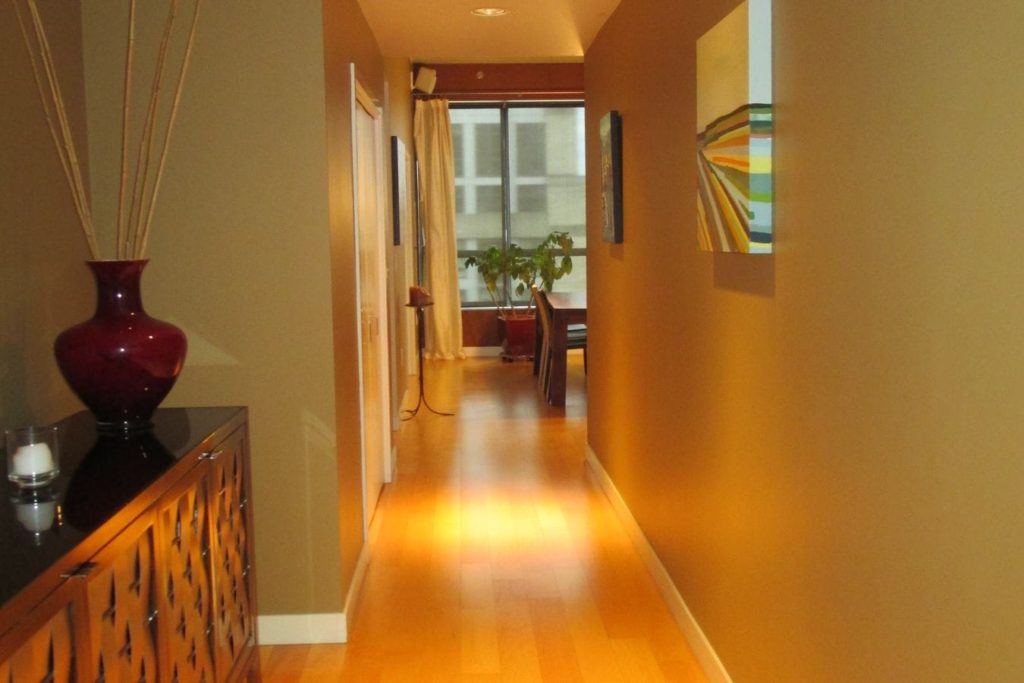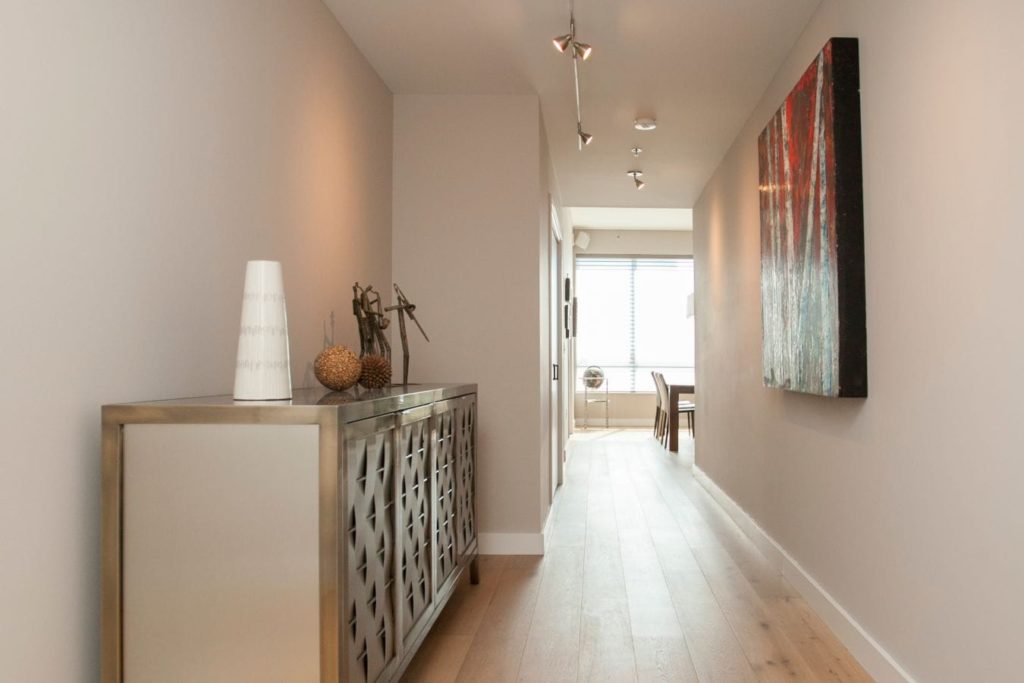 Soft wall and floor colors create an invitation and an ideal backdrop for colorful art in the entry gallery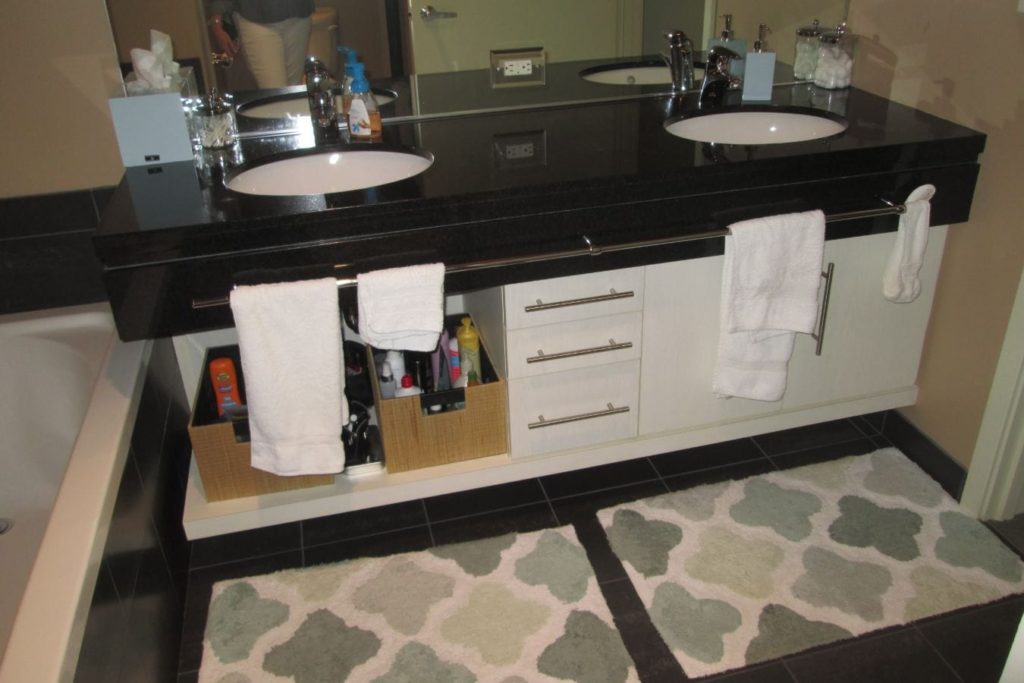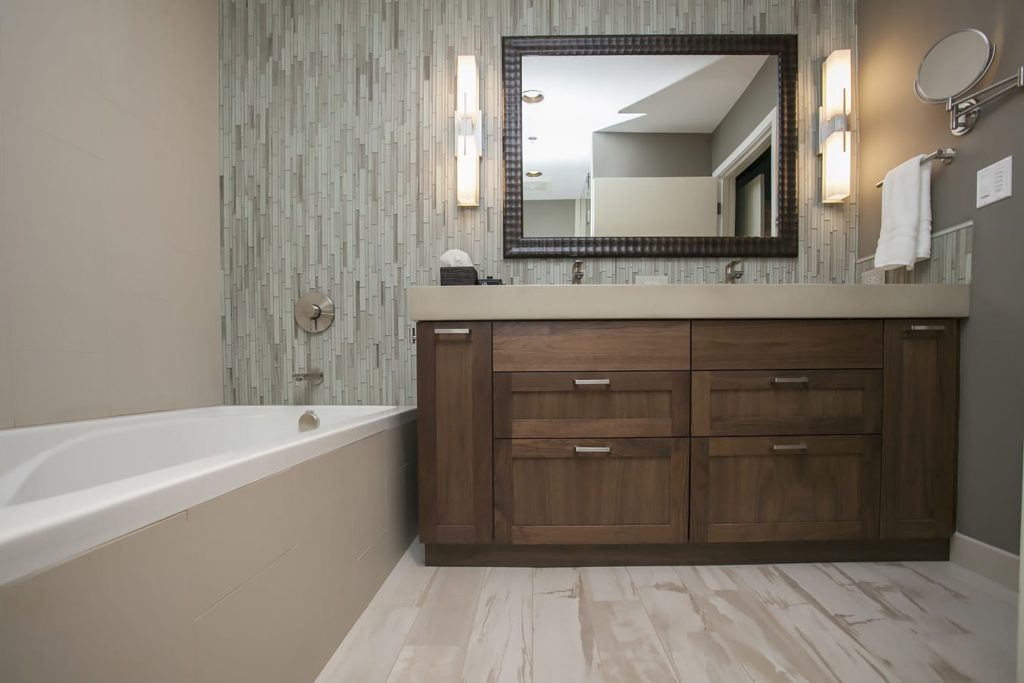 Banishing the former black counters and floor, a subtley patterned glass-tile backdrop wall adds texture and a hint of color to this sophisticated new palette. Concrete counters and a faux-wood tile floor finish the layered texture look.