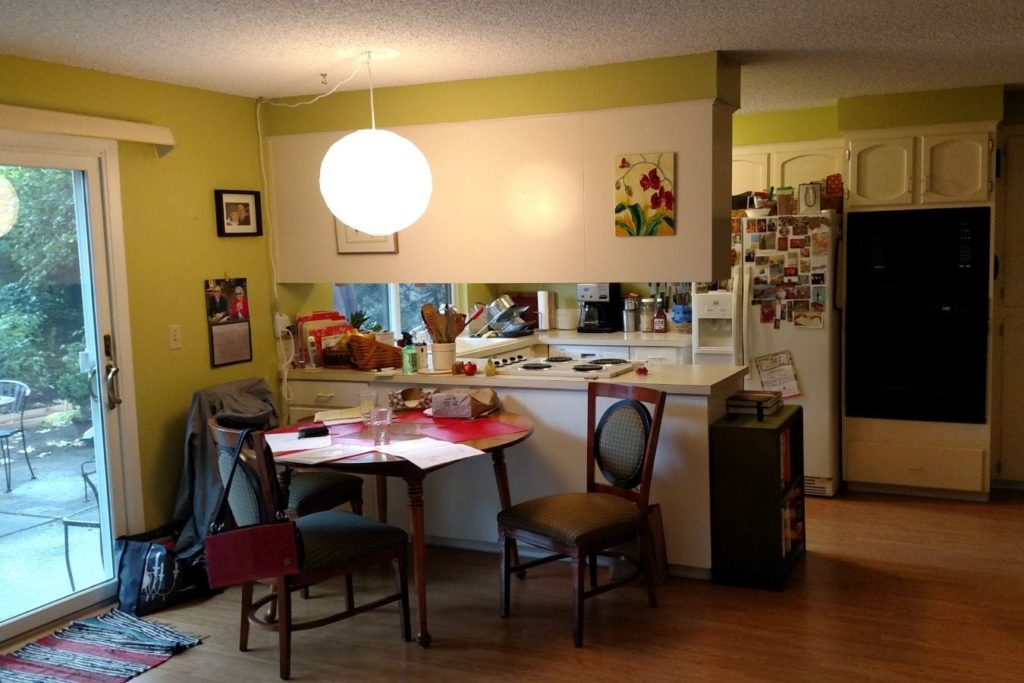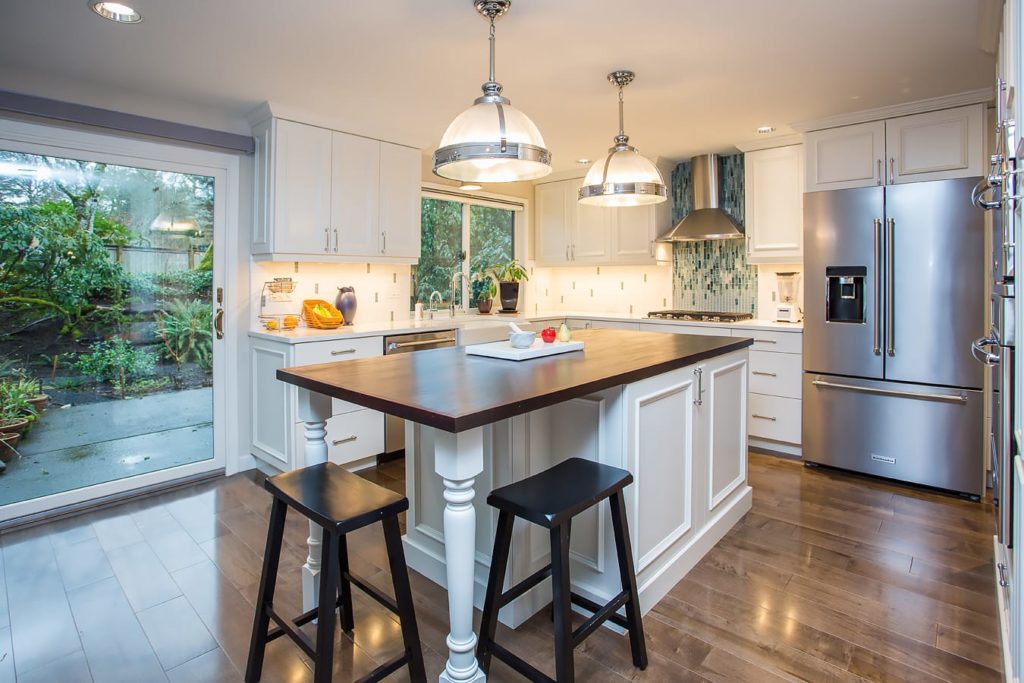 Fresh finishes gleam in this bright new kitchen. Blue & green accent tiles at the range reflect the garden beyond the windows, while oversized pendants anchor the island. Wood flooring and island counter finish with an inviting warmth.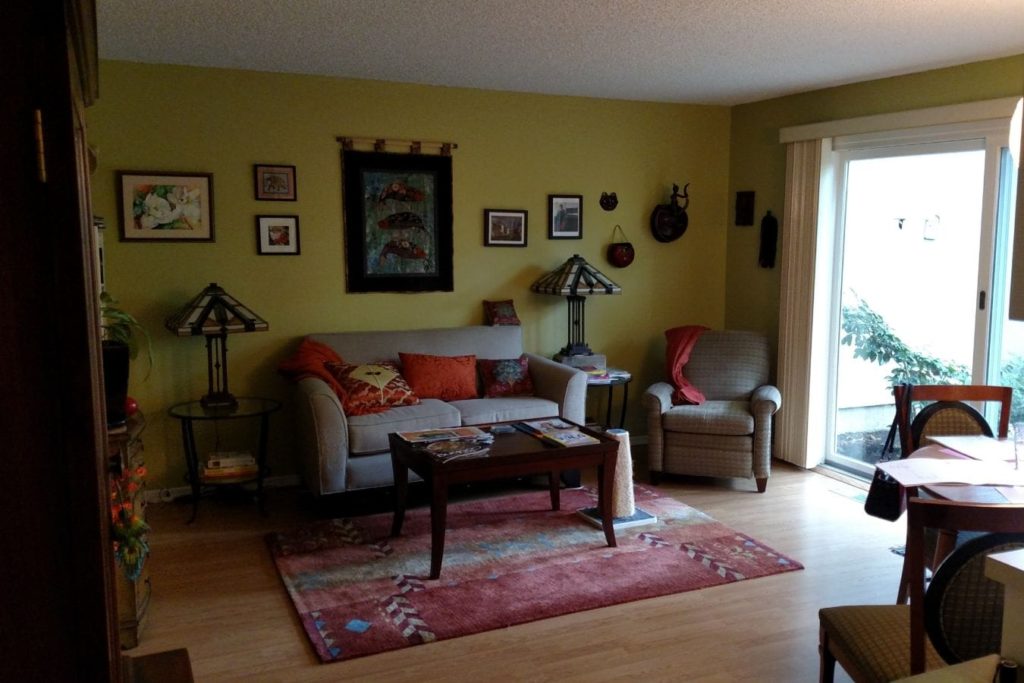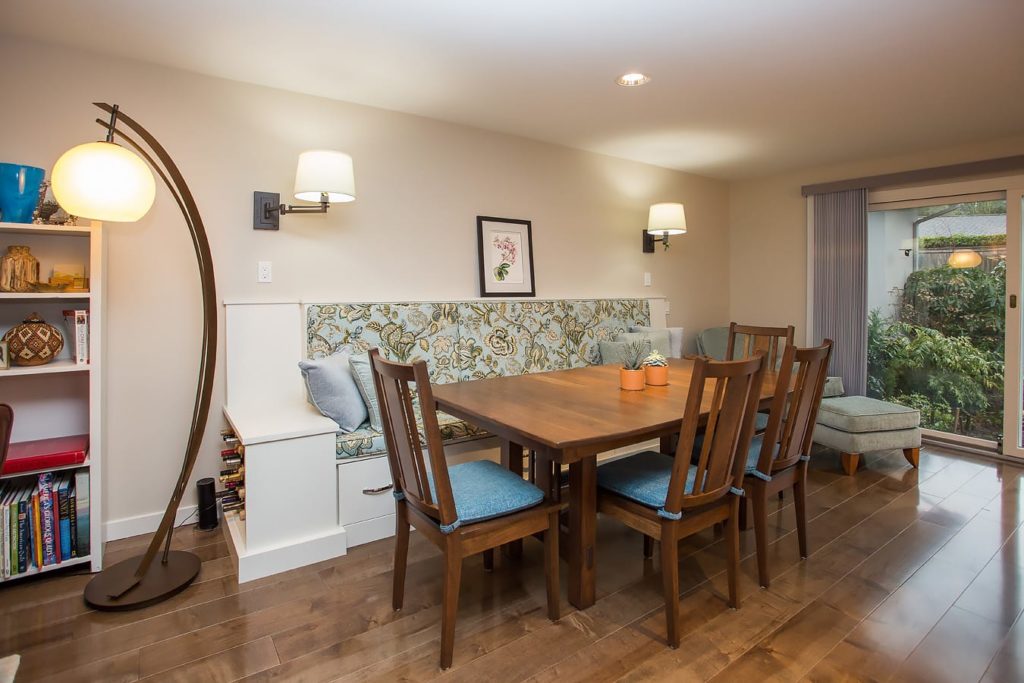 A long bench with built-in end caps creates a comfortable and functional place to hang out.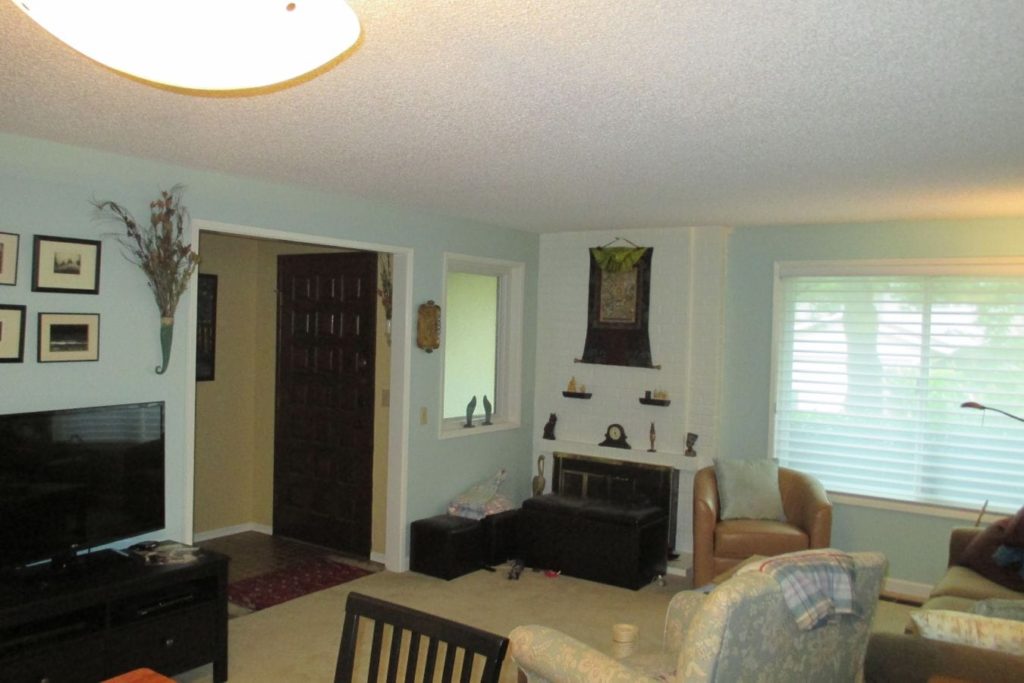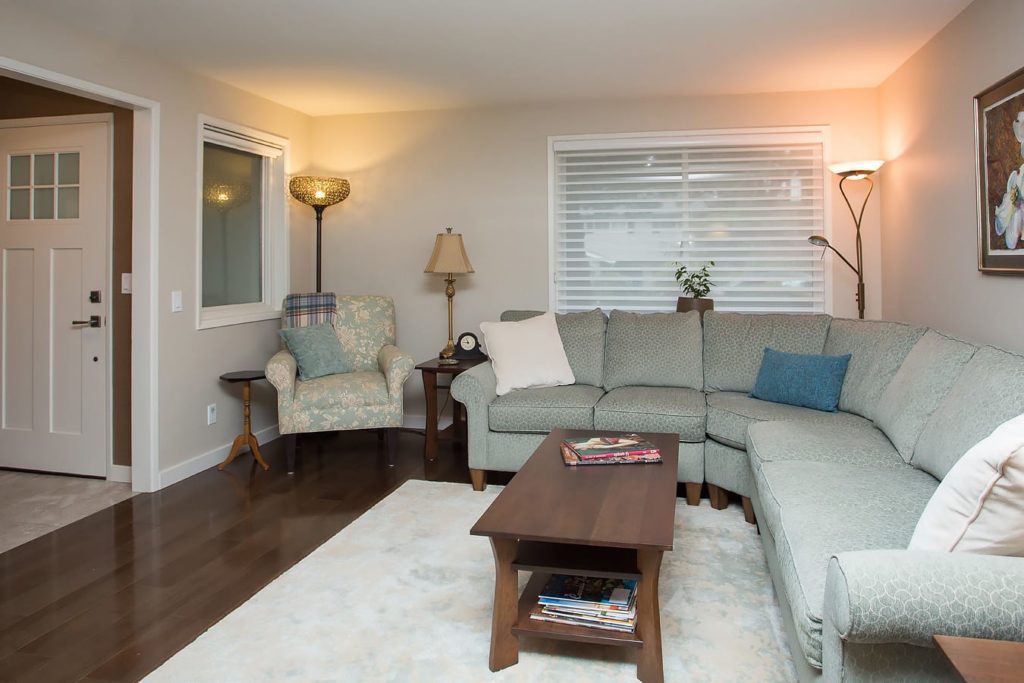 Upgrades in the living room include new furnishings and eliminating an awkwardly placed fireplace.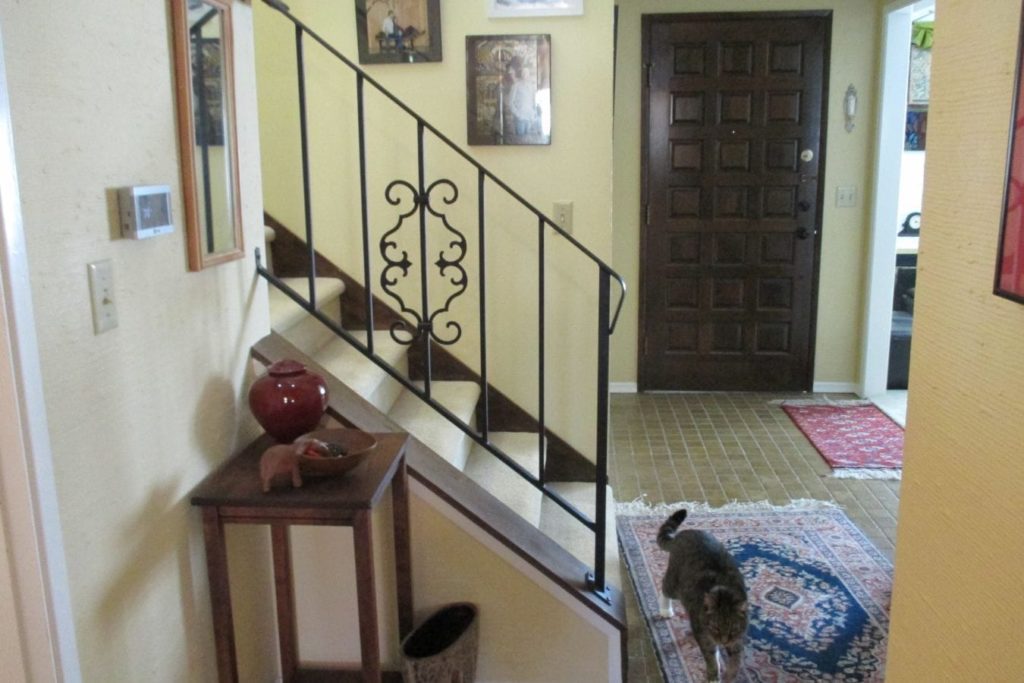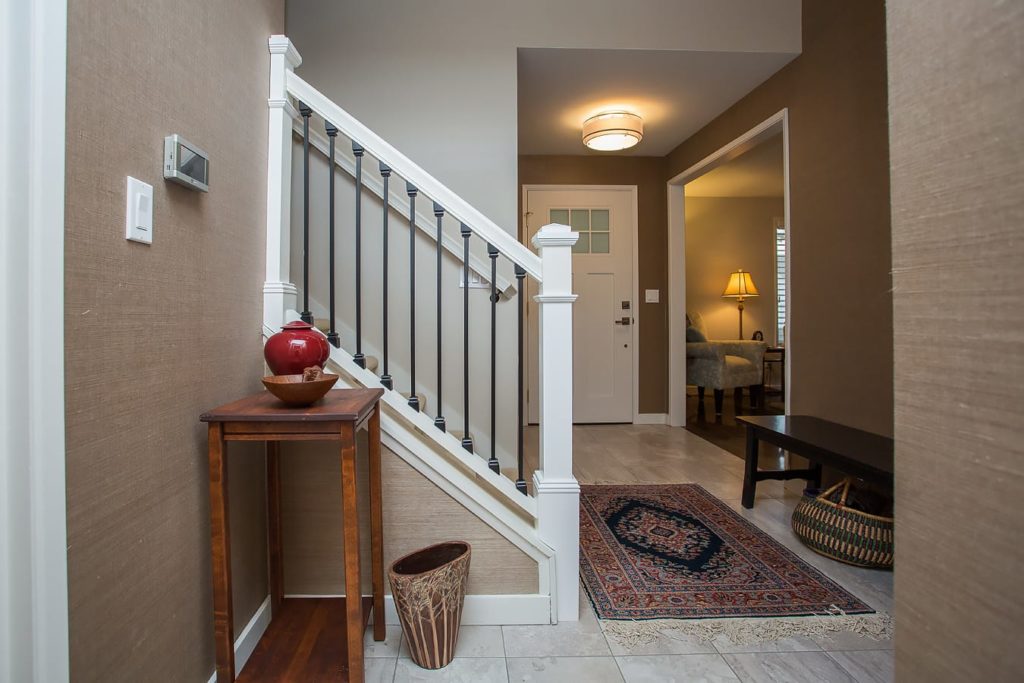 New floors and railings paired with warm grass cloth set a welcoming tone at the entry.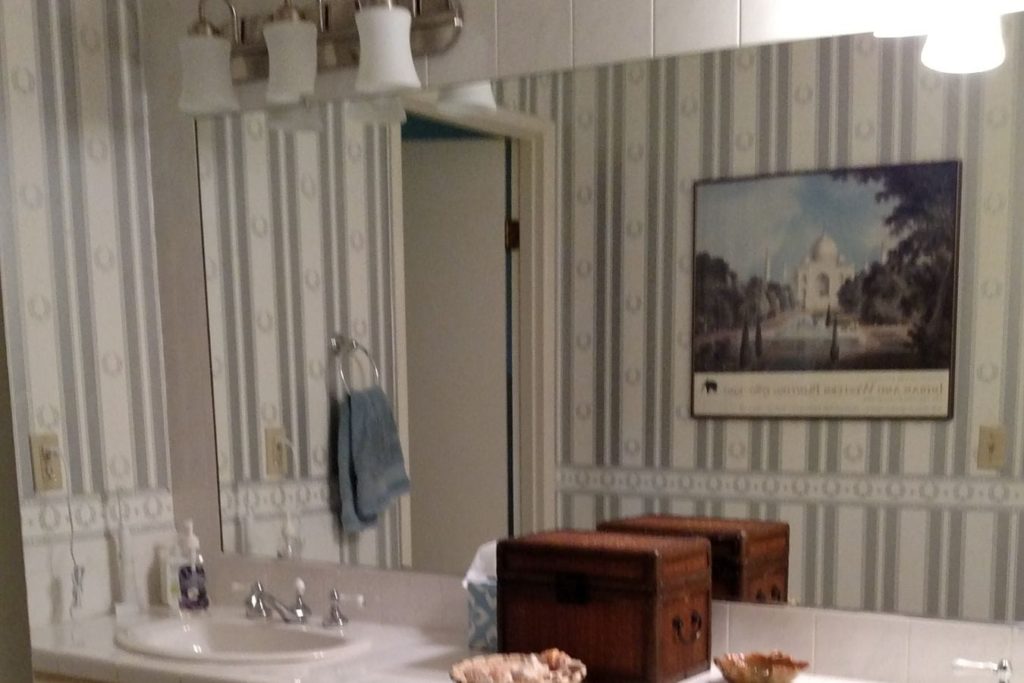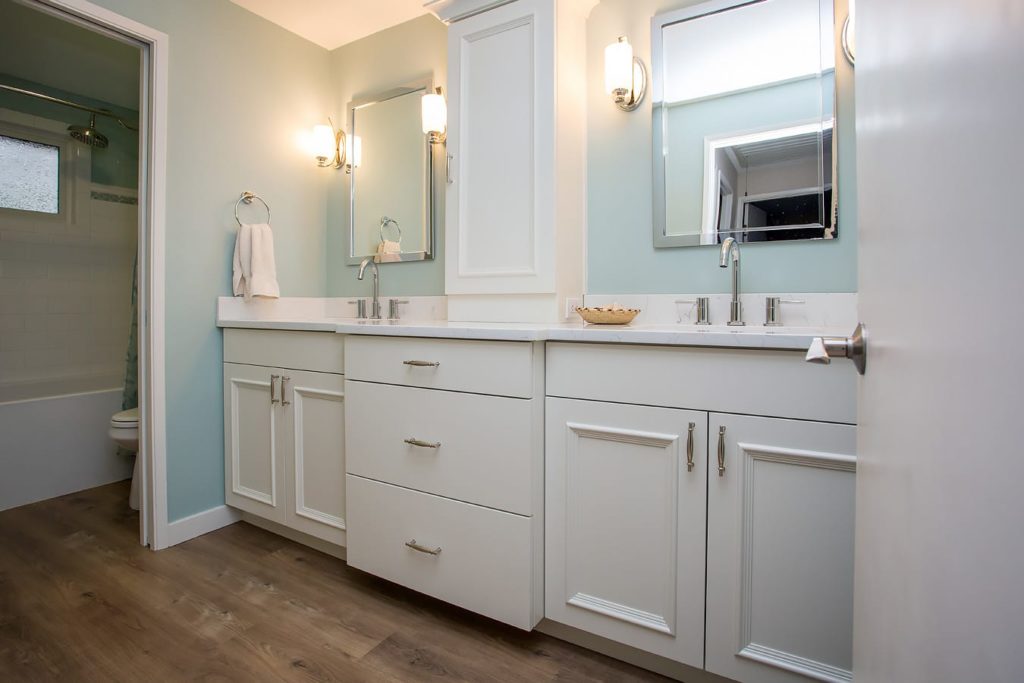 Gleaming glass and polished chrome set against soft aqua walls bring soft glamour to the vanity.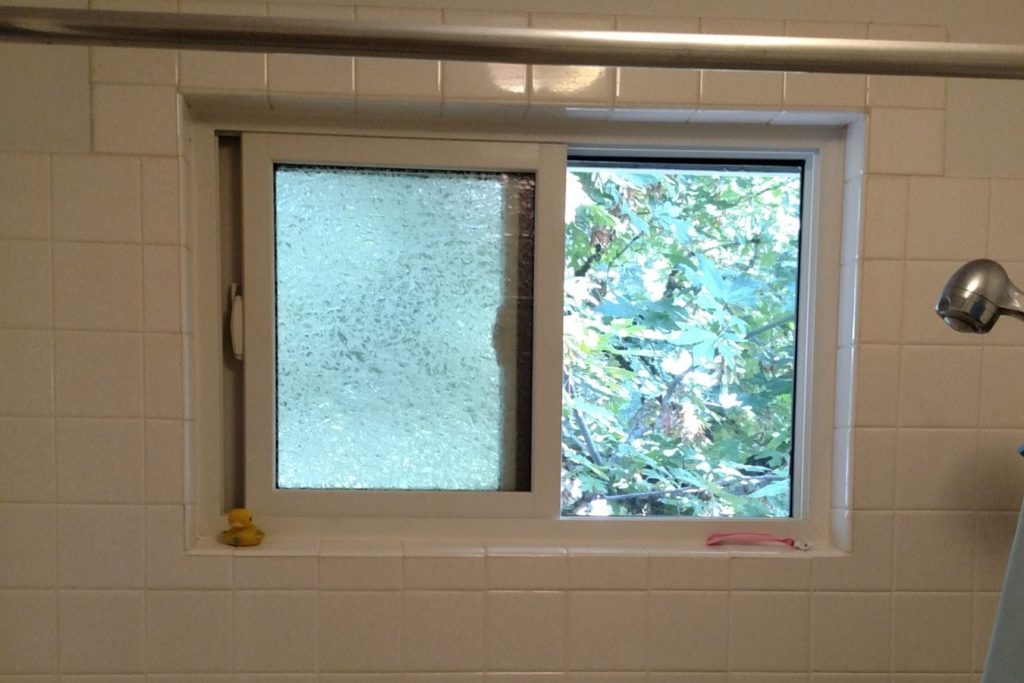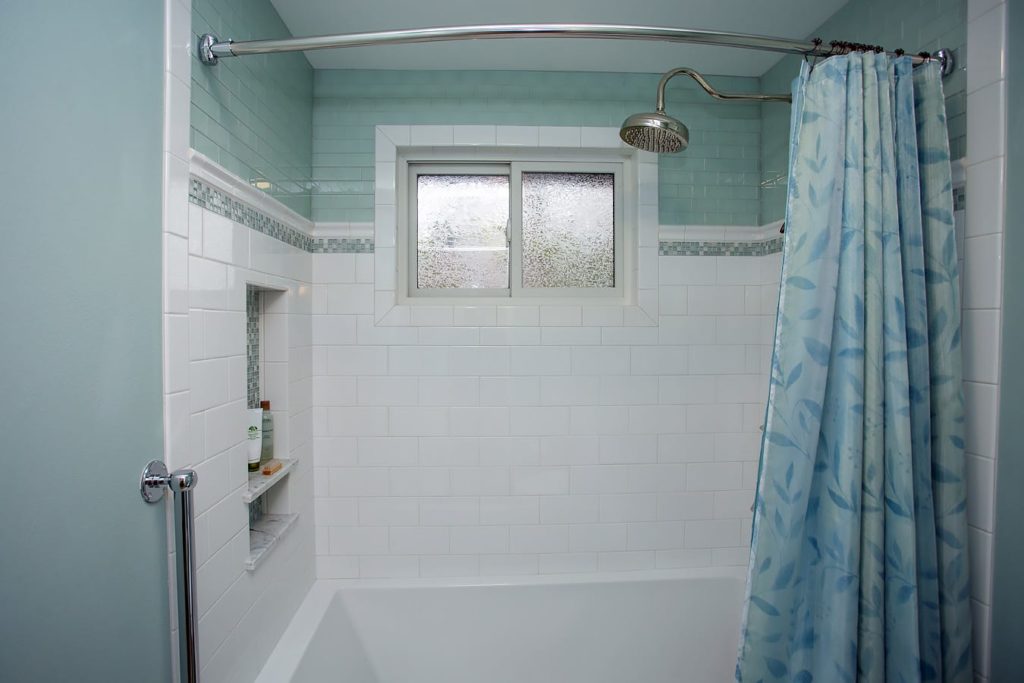 A skillful mix of white and aqua glass tile make this master tub / shower a special retreat.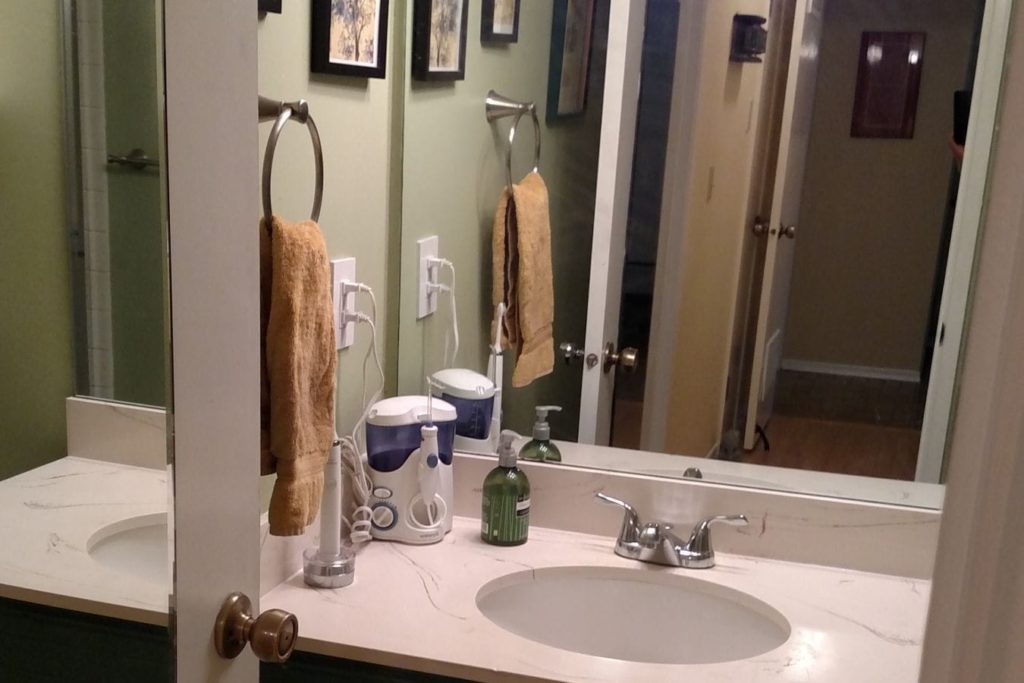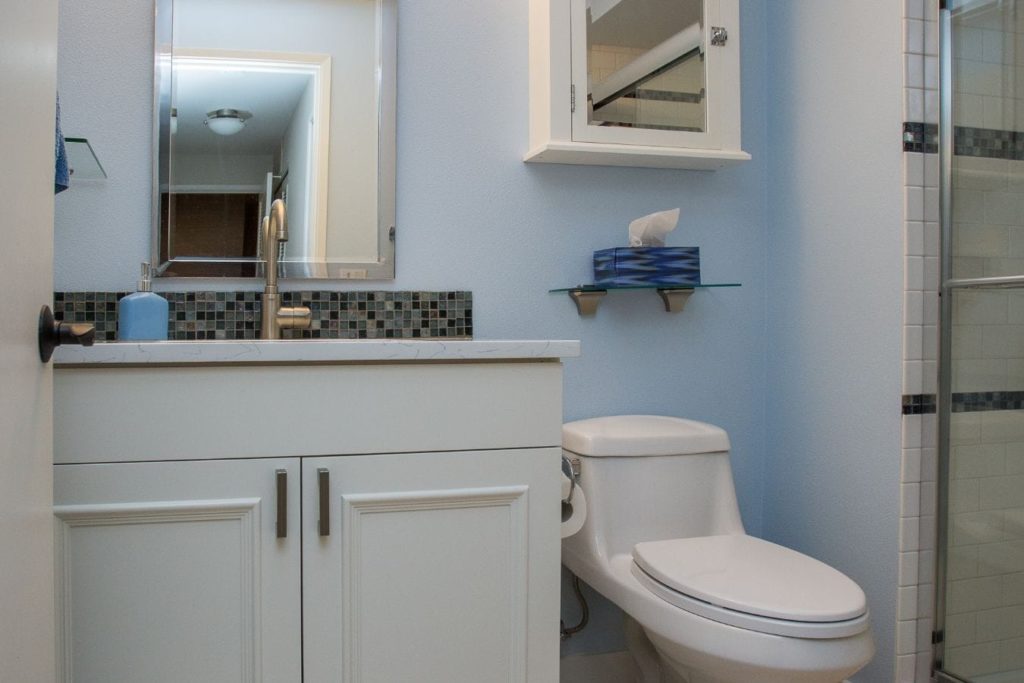 Light finishes with deep blue accent tiles refresh the guest bath.